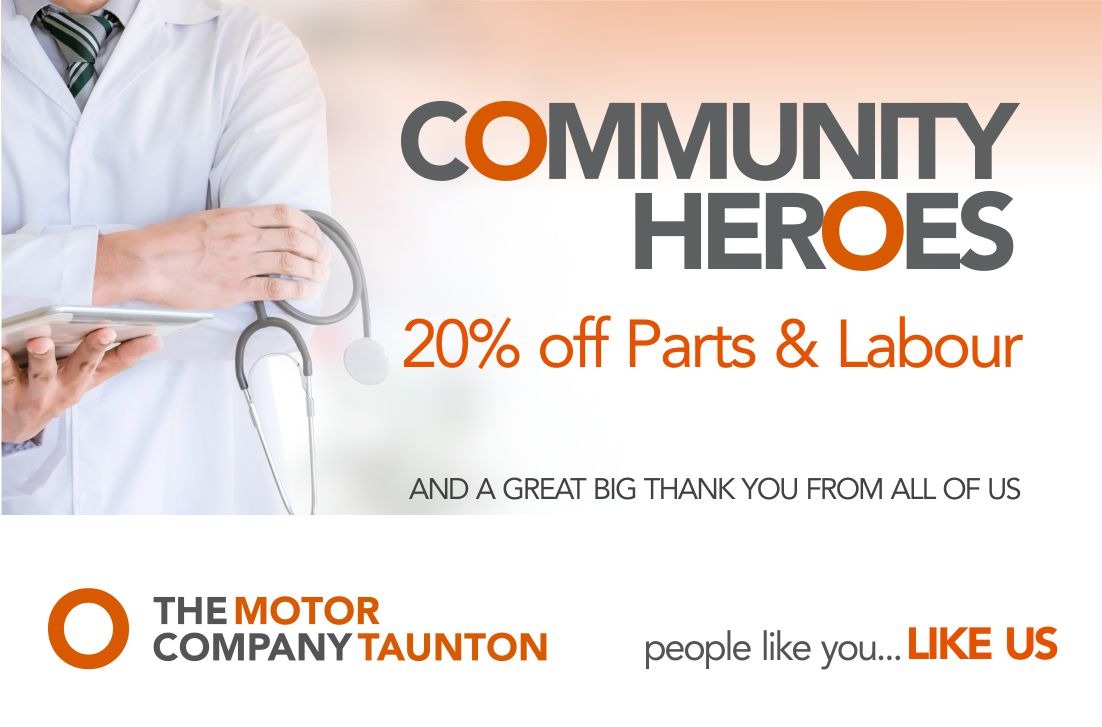 20% Off for Community Heroes
To celebrate the unveiling of The Motor Company Taunton, and to recognise the contribution made by our local emergency service workers and armed forces, we're delighted to announce our 'Community Heroes' programme.
By producing your ID card at The Motor Company, we'll discount your routine service, repair or MOT invoice by 20% as a 'thank you' from us all. All we ask is that you confirm you qualify for the offer when arranging your appointment with the team.
Our Community Heroes programme is available every day from Monday 17th May 2021 and we hope to be of service soon.
Latest News